In the past, the best gaming laptops weren't all that different from any of the other best laptops – as long as it had a Core i7 processor, 8GB of RAM and discrete graphics, it was the best gaming laptop. They were so few and far between that it didn't really matter whether they were good. The only question they had to answer was 'can it run Crysis?'  
These days, the best gaming laptops are a far cry from what they looked like even 10 years ago. They may all run Windows 10, but you can pick up a gaming laptop with Nvidia Max-Q tech and you can basically get a MacBook Pro on steroids. If you don't want something light and portable, don't worry, you can still get a thick, heavy gaming behemoth that can replace even the best gaming PCs. And, now that the new Razer Blade is out – things just keep getting better.
So, whether you're looking for a laptop that you can use for work as well as play, or you want a traditional gaming behemoth, we have the recommendations you're looking for. And, because we've tested, reviewed and ranked all the best gaming laptops ourselves, you can be sure that you'll find exactly what you need right here on this list.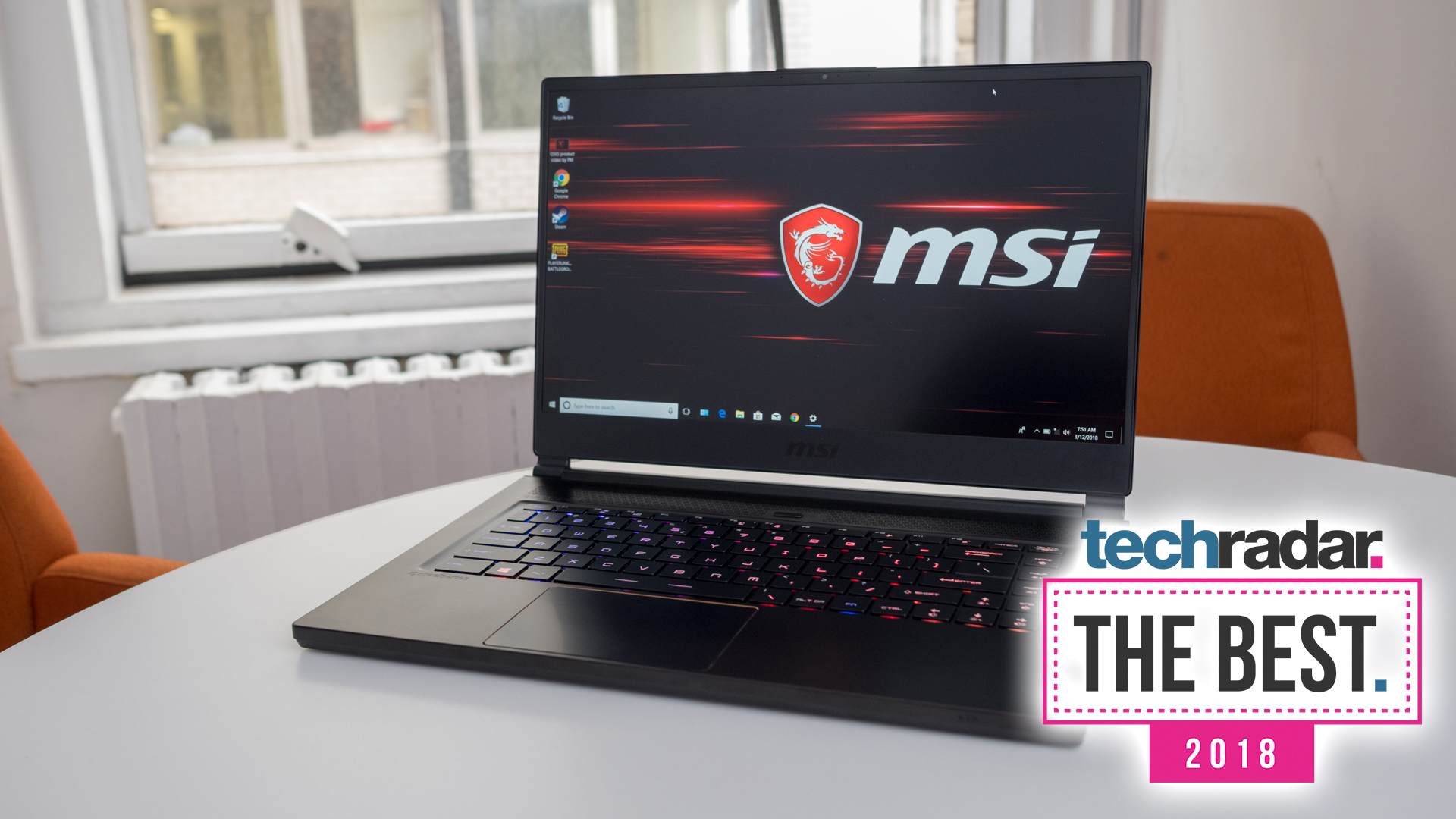 Hailing in Coffee Lake to the world of the best gaming laptops, the MSI GS65 packs a ton of power into a very unassuming package. Rocking an 8th-generation Intel Core i7-8750H CPU and an Nvidia GeForce GTX 1070 GPU, there's nothing that can stand in the way of this laptop. And, what's better, thanks to its subdued design, you'll be able to bring this power out wherever you go without having to hide your nerdy pastimes.
Read the full review: MSI GS65 Stealth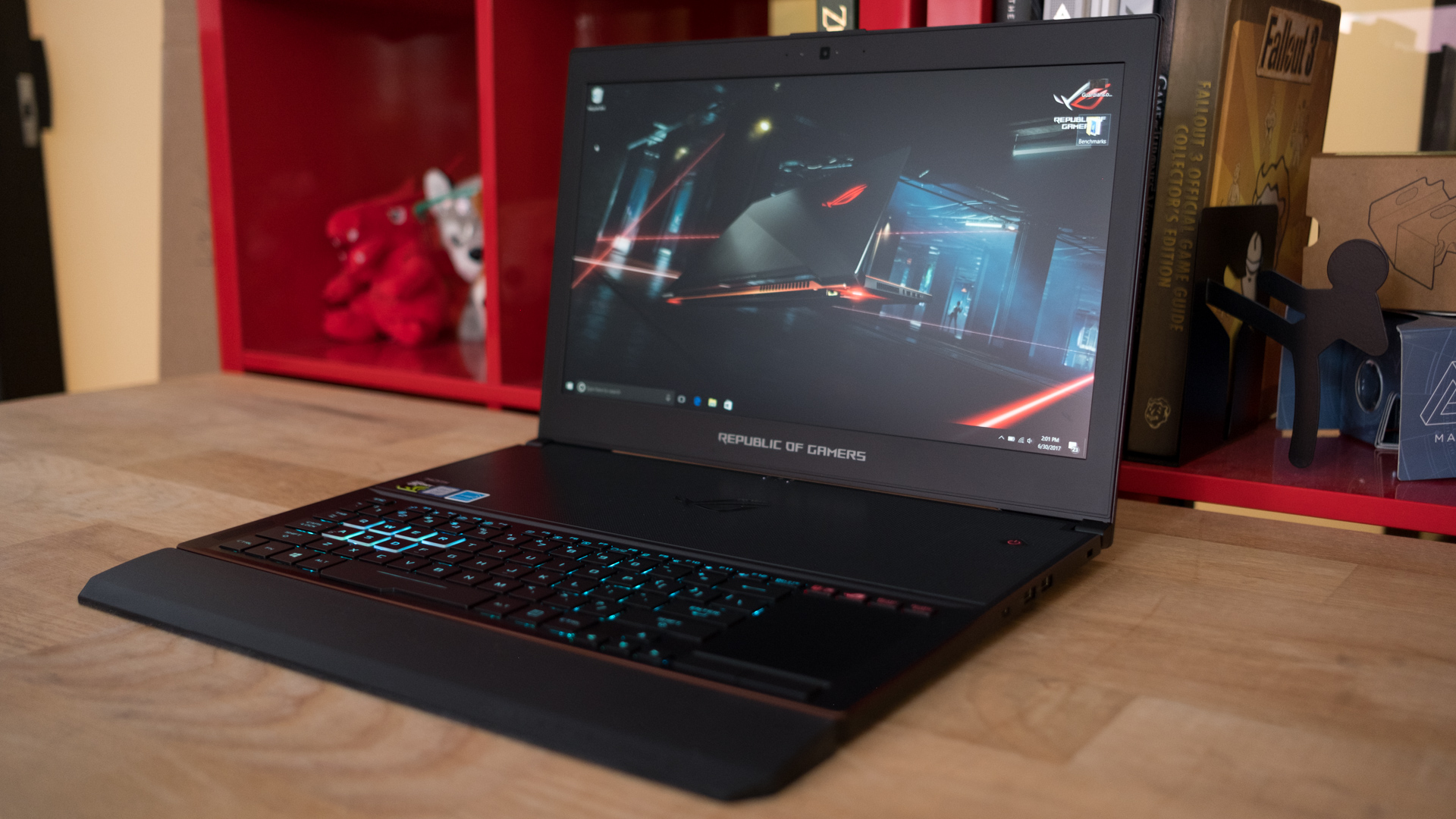 Kicking Nvidia's Max-Q technology off right, the Asus Zephyrus GX501 combines the heralded thinness of an Ultrabook with the performance of a gaming PC to bring the best of both worlds to your feet. Despite exhibiting subpar times in our battery life benchmarks, this svelte powerhouse of a notebook is one for the books when it comes to both portability and style. Plus, it's virtually silent if noise is a cause for distraction in your everyday routine.
Read the full review: Asus ROG Zephyrus GX501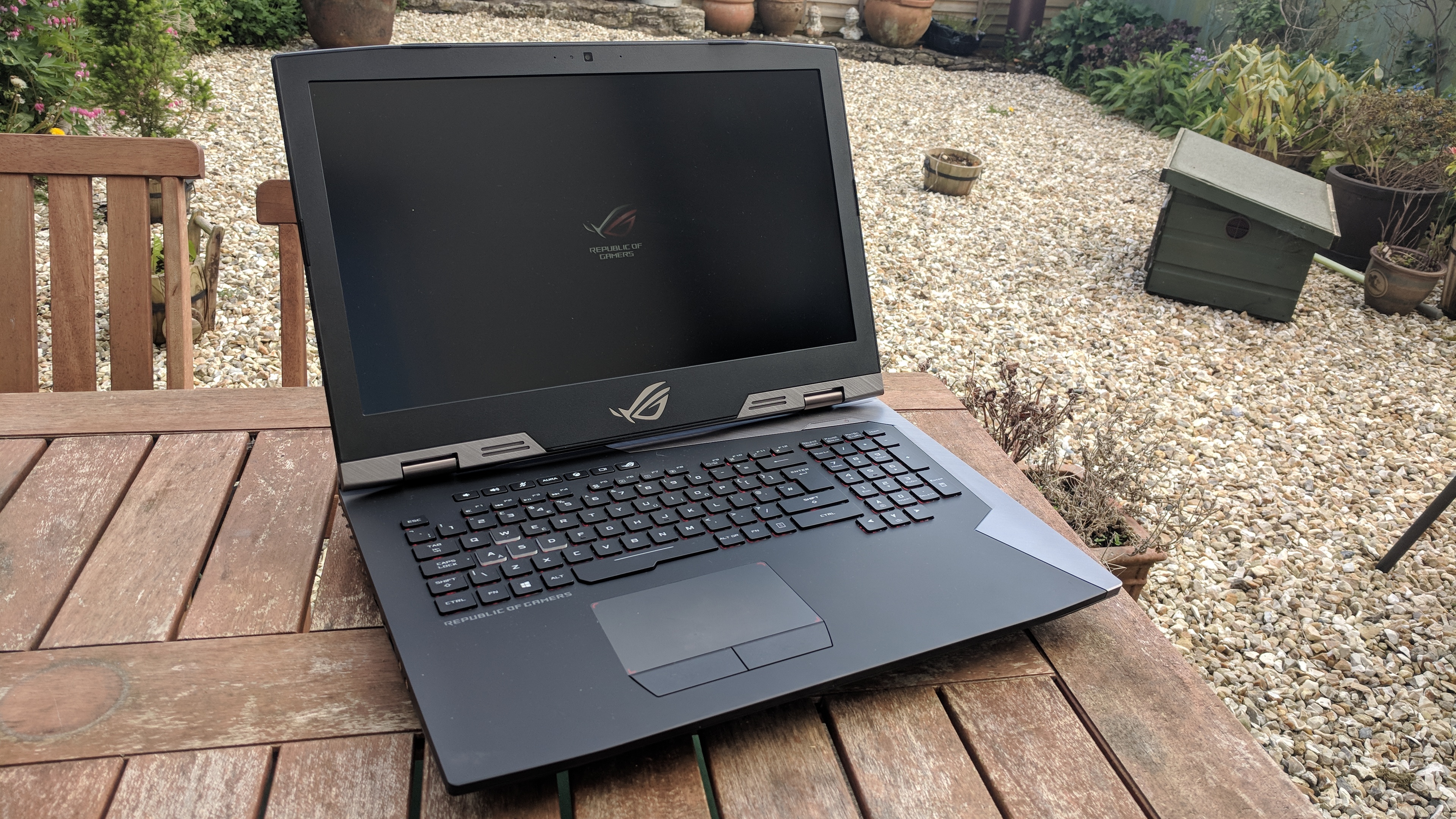 Thin and light gaming laptops are kind of in vogue in 2018, but if you reject all that and want to stick with a heavy, monstrous laptop that can demolish any title under the sun, the Asus ROG G703GI is for you. There's no way around it – this is a massive – and expensive – laptop, but it backs its size and price with gaming performance that can rival some of the best gaming PCs. Just don't expect to be able to bring it to a coffee shop without its two power bricks – or awkward stares. 
Read the full review: Asus ROG G703GI 
This product is only available in the US and UK at the time of this writing. Australian readers: check out a fine alternative in the Razer Blade Pro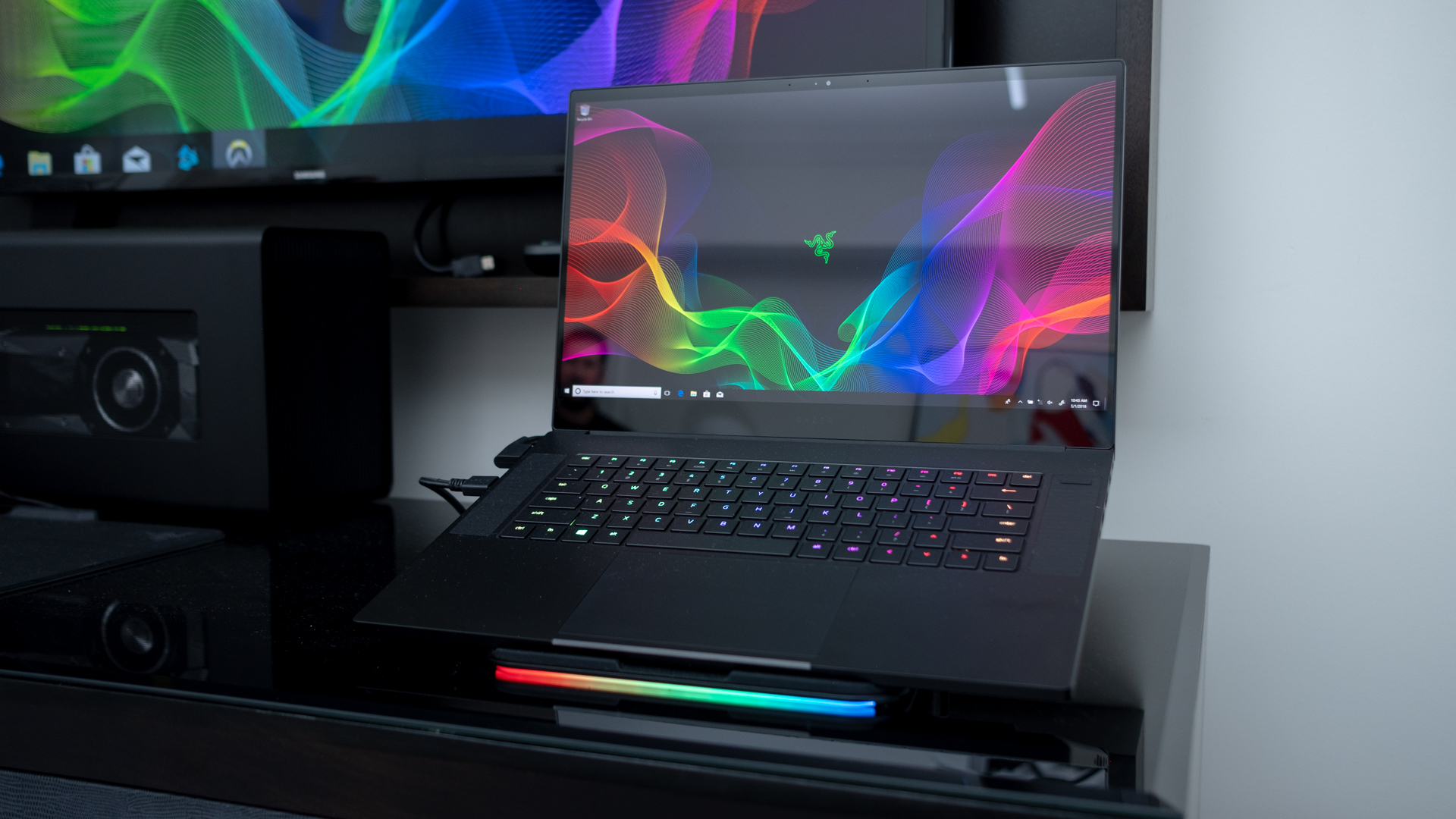 The Razer Blade might still have an unbearably edgy name, but now that the 2018 version is here, it's fitting – it's still on the cutting edge. Beyond its insanely high-end specs and beautiful chassis, it can fit up to a 4K Ultra-HD display, with the specs to actually back it up. That's not to mention the expandability that the Razer Core X opens up. It might be expensive, but if you're a Razer fan looking for the best gaming laptop, it might just be for you.    
Read the full review: Razer Blade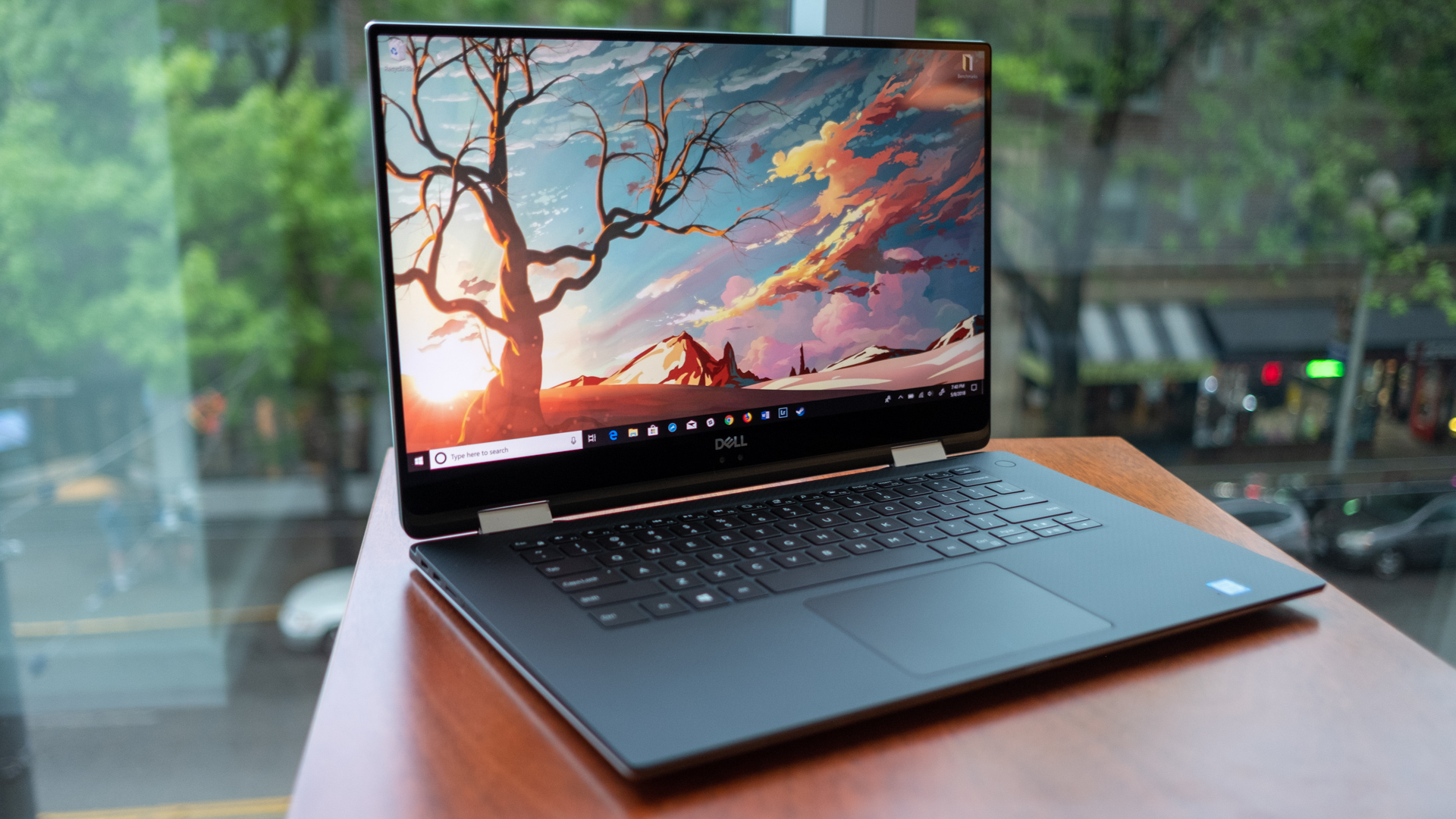 If you want one of the best gaming laptops, but don't want to miss out on the ultra-portable craze, you need to consider the Dell XPS 15 2-in-1. Packed with an Intel Kaby Lake G-series processor, this gaming laptop can keep up with its competitors rocking a GTX 1050 without featuring truly discrete graphics. And, when you combine that gaming horsepower with a chassis that looks this good, it's a total win – even if you have to endure some fan noise to get there. 
Read the full review: Dell XPS 15 2-in-1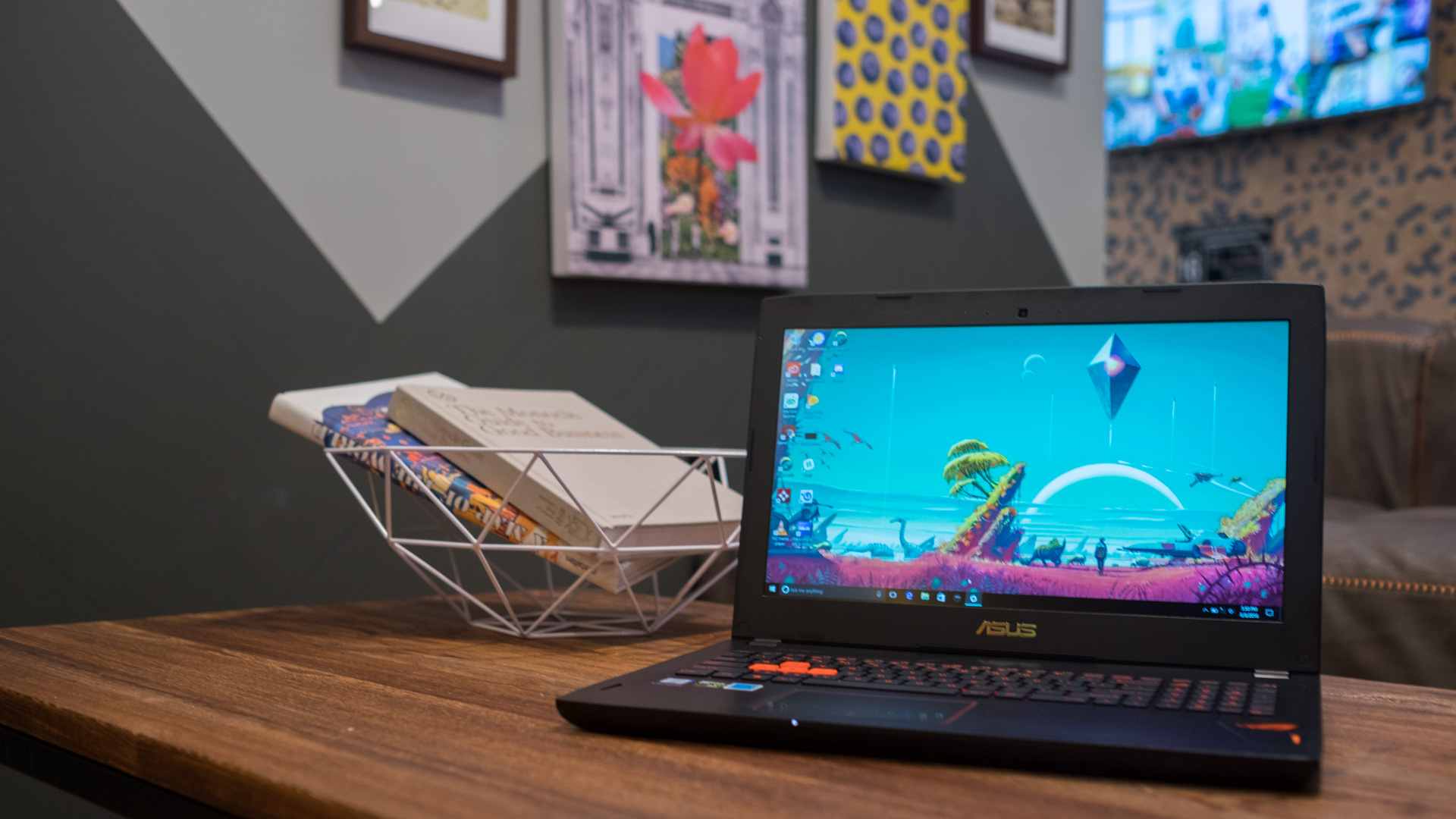 The Asus Strix GL502 may not boast the most innovative design, swapping out the usual black and red color scheme for one that makes it feel like Halloween year-round. But, it's undoubtedly one of the best when it comes to gaming in 1080p. In fact, we were able to crank the settings all the way up in Overwatch without taking a hit below 60fps. The battery life is janky, sure, but the screen, performance and onboard sound system more than make up for it.
Read the full review: Asus ROG Strix GL502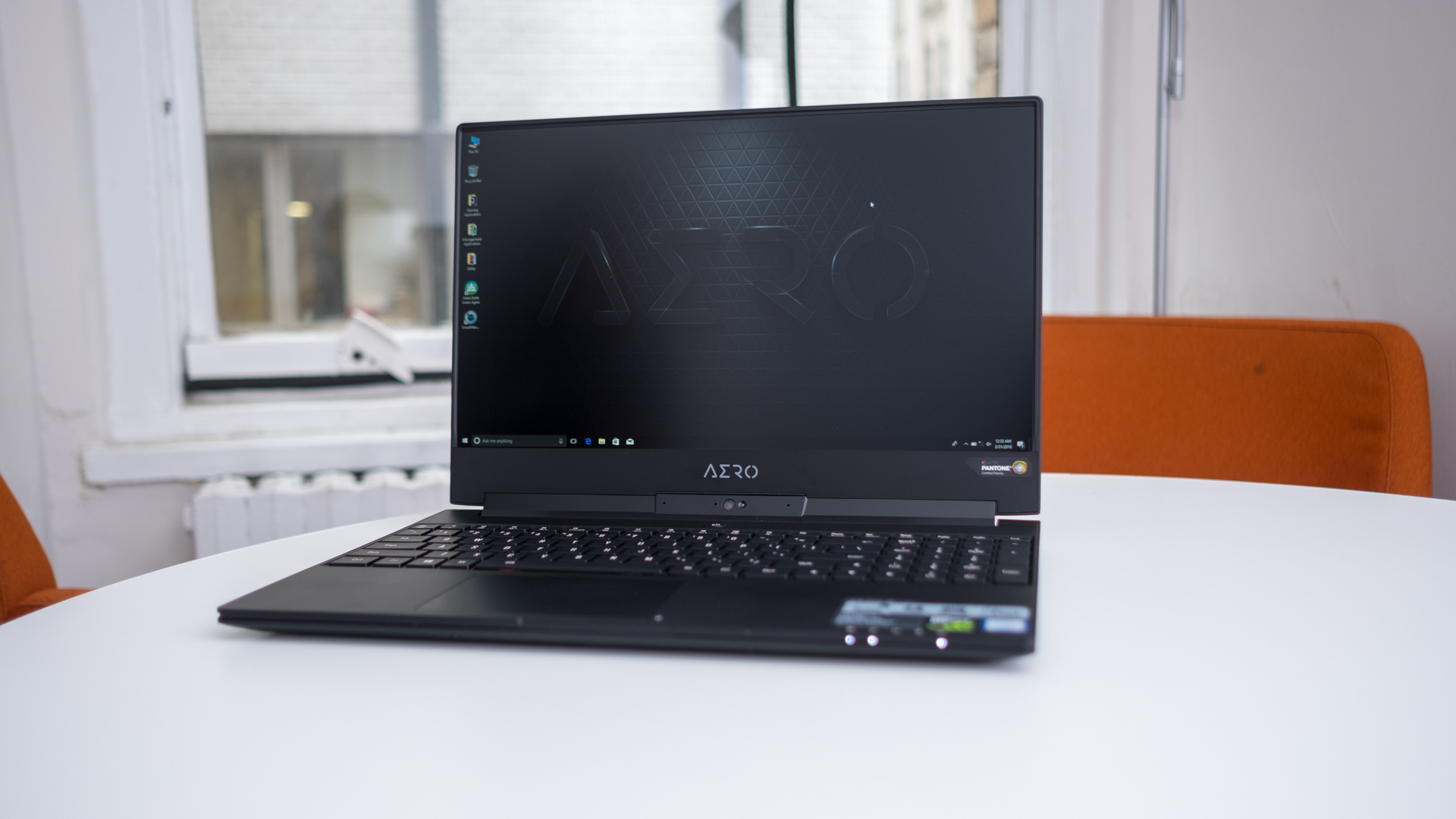 The best gaming laptops used to be these huge, bulky devices that were necessary to experience the best PC games on the go – not anymore. The Gigabyte Aero 15 throws that tradition in the garbage, where it belongs by packing in a 6-core 8th-generation Intel Core i7 CPU and a GTX 1060 into a package that allows it to pass as an Ultrabook. And, thanks to that beefy processor, the Gigabyte Aero 15 isn't just one of the best gaming laptops – it's just as good when you need to get some work done. 
Read the full review: Gigabyte Aero 15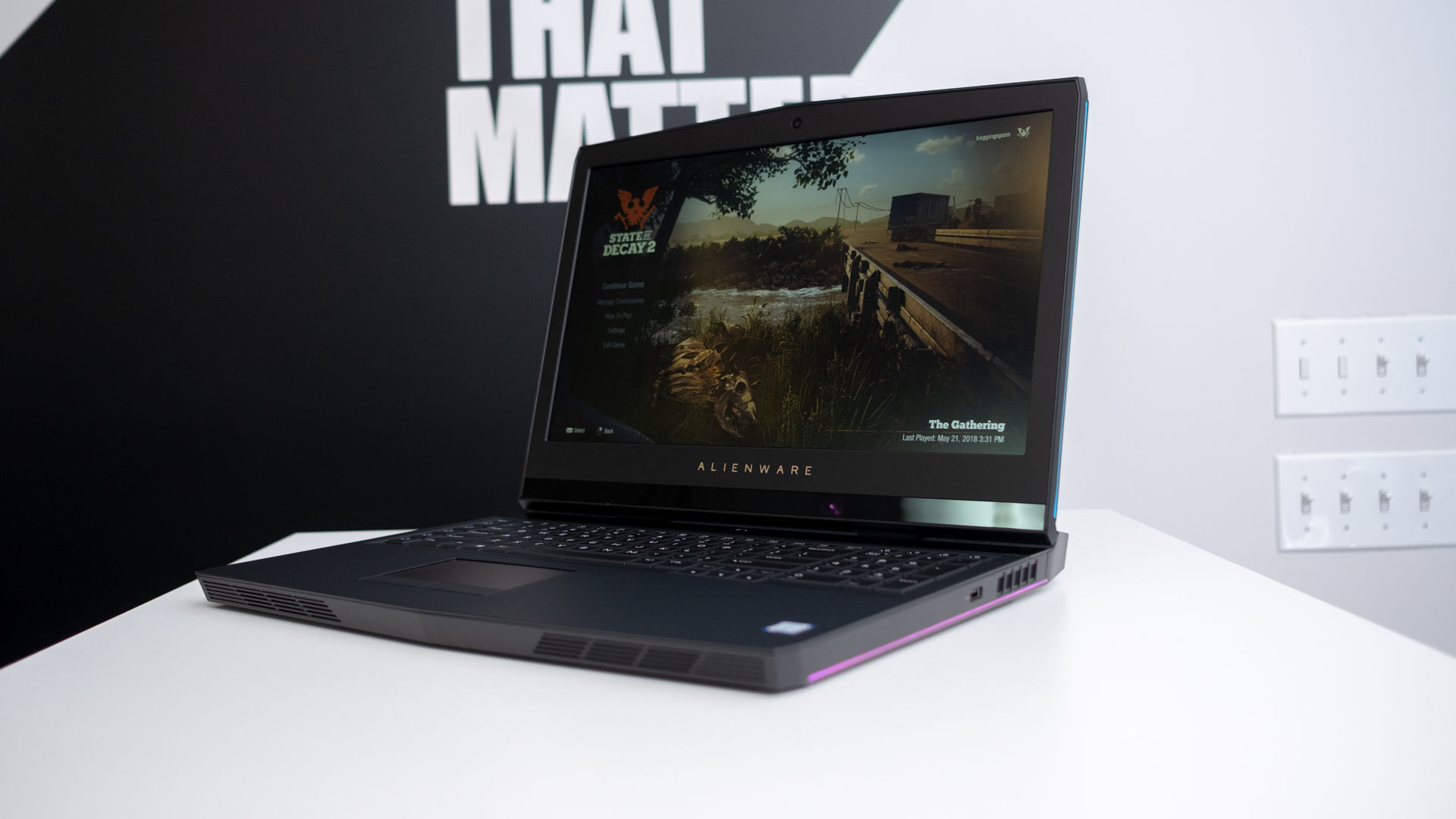 Ever since Intel unveiled its i9-8950HK, we just knew that it would find its way behind the best gaming laptops of 2018, and not even a full month later, and we've been proven right. The Alienware 17 R5 is a beast of a performer with the aforementioned CPU and an overclocked GTX 1080. If you're willing to get a gigantic tank of a laptop that weighs almost 10 pounds, this hulking computer will absolutely destroy any game you throw at it. Just don't expect to throw it in a bag without some severe back pain.
Read the full review: Alienware 17 R5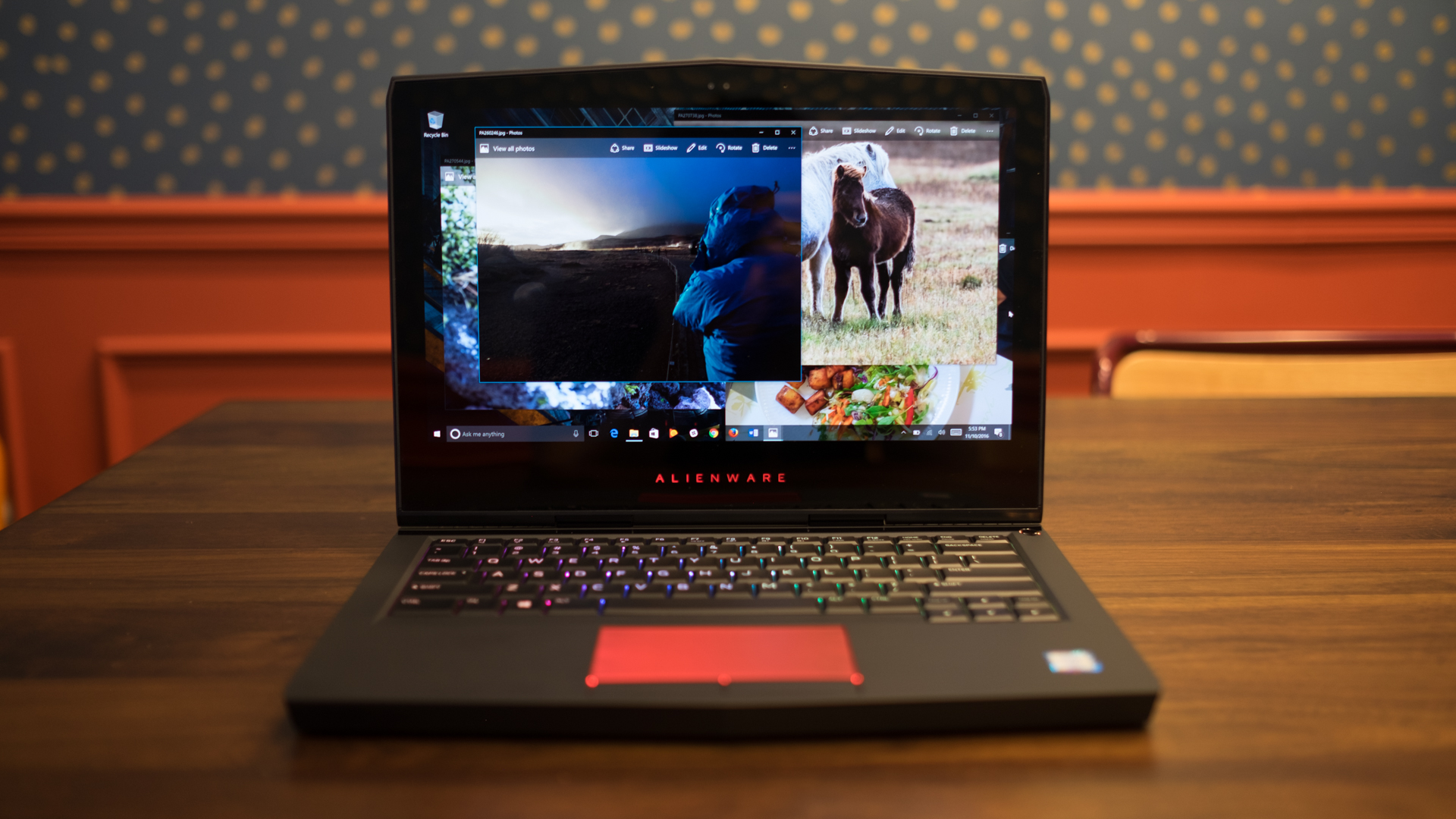 Unlike most laptops its size, the Alienware 13 R3 bears a hinge-forward design. By moving the heat sinks behind the screen, the chassis is allowed to be thinner, at 0.81-inch (0.22cm). Unfortunately, this means you won't find many 13-inch laptop bags that will actually suit the Alienware 13 R3. While you may be tempted by the inclusion of a full-size Nvidia GeForce GTX 1060, it's the OLED touch display that caught our attention. 
Read the full review: Alienware 13 R3
This product is only available in the US and UK at the time of this writing. Australian readers: check out a fine alternative in the Asus ROG Strix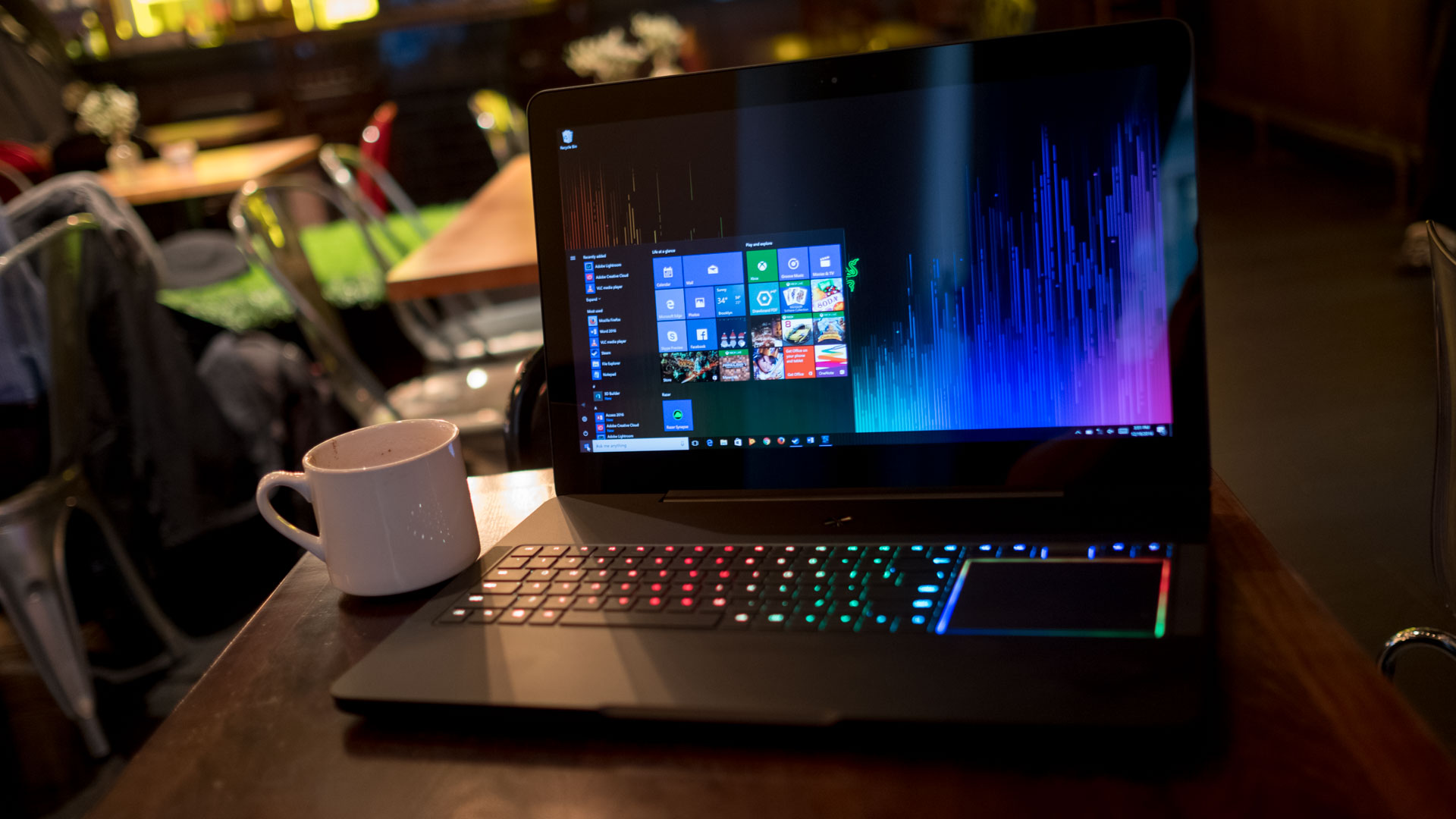 At long last, Razer has introduced a true desktop replacement that won't weigh you down. Measuring in at only 0.88 inches thick with the option between a 17-inch 1080p display running at 120Hz or a G-Sync-laden 4K touchscreen, the Razer Blade Pro also introduces the company's ultra-low-profile mechanical switches to a notebook for the first time ever. That's a deal that's only sweetened by an unusual trackpad placement that makes it comfier to boot.
Read the full review: Razer Blade Pro
Watch the video below for the top 7 things to consider when buying a laptop: 
Gabe Carey and Bill Thomas have also contributed to this article
Source link